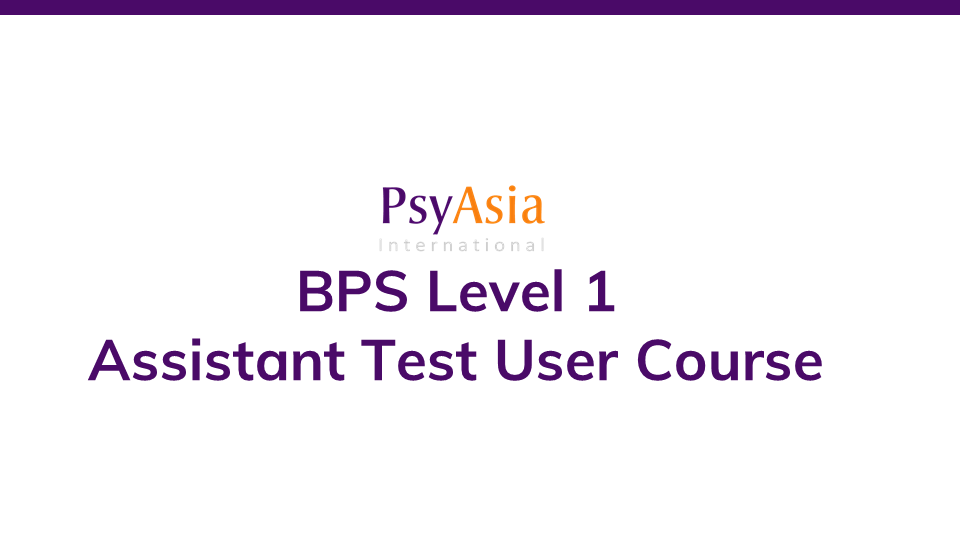 BPS Level 1 Assistant Test User
For full details of the course and the certificate from the British Psychological Society, please see our main BPS Level 1 Assistant Test User Online Training page.
Our online Psychometric Test Administration Course provides students with the ability to understand and competently practice the administration of ability, aptitude and personality assessments in organisational settings. Successful completion of this course and the course assessments makes students eligible for the BPS Level 1 Assistant Test User Qualification. If you wish to additionally interpret test results and feed back those results in a meaningful way to candidates and decision-makers, you will need to complete BPS Level 2 Ability Test User Training and BPS Level 2 Personality Test User Training after completing this first Level course.
Topics covered
• What is Occupational Testing
• Categories of Psychometric Tests
• Types of Maximum and Typical Performance Tests
• Preparation for Managed Test Administration
• Invitation Letters
• Introducing & Running the Test Session
• Test Logs
• Modes of Test Administration
• Managing Problems with Remote Testing
• Candidates with Disabilities
• Direct & Indirect Discrimination
• The Four-Fifth's Rule
• Justifiable Adverse Impact
• UK Data Protection Act
• Hong Kong Personal Data Ordinance
• Singapore Personal Data Protection Act
Enrollment period* (i.e., deadline to complete all learning and assigments)
-90 days
Access period (i.e., amount of time you will have access to the course)
-1 year

Certificate
-following completion of all course requirements, students receive an invoice from the British Psychological Society and following payment will appear on the BPS Register and receive soft-copy certification from the BPS.
PsyGOLD Membership
-all graduates receive complimentary PsyGOLD membership for 6 months after completing the course. This enables you to return to ask any questions you may have and to interact with our other students and members.
(*Those on our subscription model remain enrolled as long as they continue to subscribe on a monthly basis. Access for these students ends when they cancel their subscription)