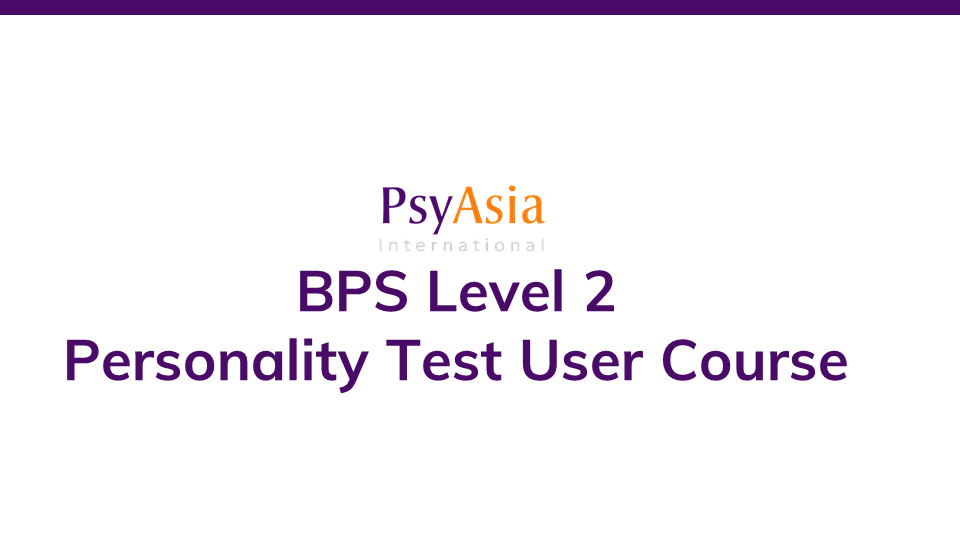 BPS Level 2 Personality Test User Course
For full details of the course and the certificate from the British Psychological Society, please see our main BPS Level 2 Personality Test User Online Training page.
Our online BPS Level 2 Personality Test User Course provides students with in-depth understanding in the use of psychometric personality assessments at work. The course is for those who have already completed both the BPS Level 1 Assistant Test User training and the BPS Level 2 Ability Test User training and who wish to be able to interpret and provide useful feedback about personality assessment results to respondents and decision-makers. Upon successful completion of the course, students become eligible for the BPS Level 2 Personality Test User Qualification as well as the EFPA Euro Test User Certification.
Topics covered
VALIDITY ISSUES SPECIFIC TO PERSONALITY ASSESSMENTS
• Validity Issues for Personality Questionnaires
• Statistical Analysis versus Pragmatic Value
• Chance Relationships and 'Going Fishing'
• Multiple Regression for Personality Questionnaires
• Correction for Shrinkage
APPROACHES TO ASSESSING PERSONALITY
• Developing Questionnaires: Rational, Empirical and Theoretical Approaches
• Methods of Personality and Performance Assessment
• Response Style and Distortion in Personality Questionnaires
• Forms of distortion
• Minimising and Controlling Distortion
• Transparent versus Opaque Instruments
• Ipsative versus Normative Scaling
• Spurious Validity
• Pseudo-Scientific Measures of Personality
PERSONALITY ASSESSMENT INTERPRETATION
• Learning appropriate to the vast majority of personality assessments
• Specific focus on the Identity Self-Perception Questionnaire
• Optional learning and accreditation for the Apollo Profile
• Consideration of multiple other personality assessments
PERSONALITY ASSESSMENT FEEDBACK
• Introduction to Feedback
• Purposes of Feedback
• Preparation for Feedback
• Feedback Skills
• The Feedback Interview Structure
• Discussing Results – Personality Assessments
PERSONALITY ASSESSMENT WRITTEN REPORTS
• The Interim Report
• The Integrated Report
Enrollment period* (i.e., deadline to complete all learning and assigments)
-90 days

Access period (i.e., amount of time you will have access to the course)
-1 year

Certificate
-following completion of all course requirements, students receive an invoice from the British Psychological Society and following payment will appear on the BPS Register and receive soft-copy certification from the BPS.
PsyGOLD Membership
-all graduates receive complimentary PsyGOLD membership for 6 months after completing the course. This enables you to return to ask any questions you may have and to interact with our other students and members.